Peace, Love and Happiness: Will You Allow Nature to Help You Achieve This?
If you're looking for more peace, love and happiness in your life, this inspirational story can help you.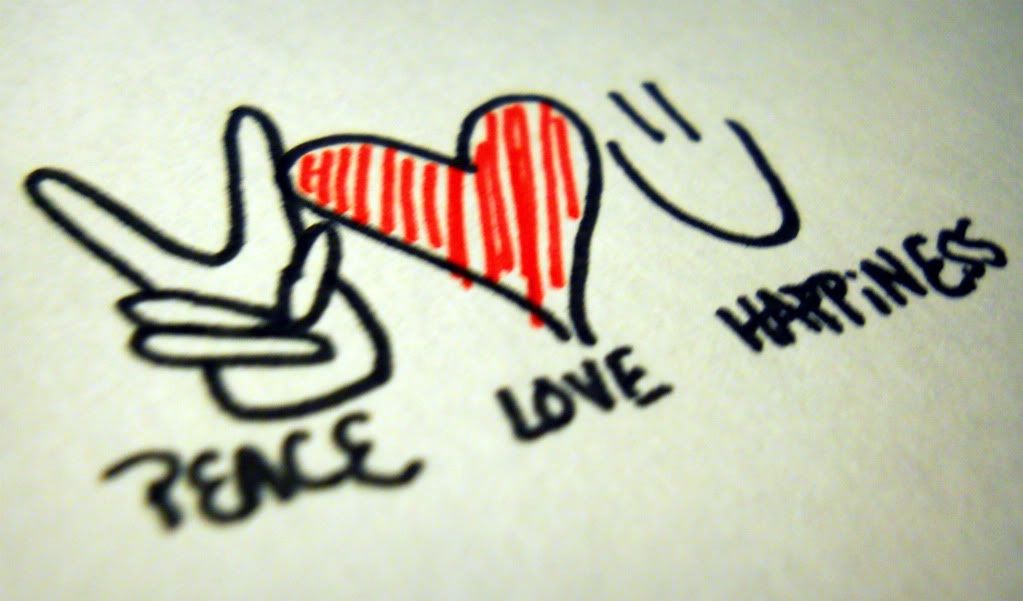 One Sunday morning I arose earlier than usual at about 6:00 a.m. because we were going to Austin for the day. Just as I usually did shortly after arising in the morning, I entered the dark hallway and walked past the atrium without turning on the light.
Then I noticed that my right sandal had begun sticking to the wooden floor, as if I had stepped in water. "Did it rain last night and cause flooding from the atrium?" I thought.
It was much too dark to tell, so I flipped the switch to turn on the hall lights. And to my dismay, I discovered that I had stepped on one of our beloved magical friends, a slug.
Now why would I call a slug a magical friend?
Well, that's explained in my previous inspirational stories about the snails without shells. (Here's one of those stories:  Can You Guess Who Approved of My Inspirational Story?)
Even though Brian and I had agreed to leave at a specified time so that we would arrive in Austin well before noon, I proceeded to clean the slime from my sandal. That took quite a while… The slime did not want to leave my sandal!
Then I wondered what to do with the squashed slug. .. "Should I wait until Brian gets out of bed and let him take care of it?" Husbands come in really handy for occasions like this, when you're a damsel in distress! They get to rescue you!
No. Scratch that thought. This was for me to do, not Brian. With a little searching I found two plastic cards to scrape the slug from the floor. Then I placed the slug on the ground in the atrium and covered it with mulch and a leaf. Later I added flower petals.
That afternoon while in Austin visiting family and a friend, Melba, we drew angel cards by Doreen Virtue. I drew the Nature card. According to this card, I needed to spend at least five minutes every day in nature.
Then Melba, an amazing artist who paints huge roses (www.melbasrosegarden.com), told me that recently she had played my video with inspirational song lyrics (http://www.youtube.com/watch?v=7qN_AlRtXlg) over and over while painting. She said that during that time one of my lyrical quotes from that video had been stuck in her mind… something about nature, maybe a flower.
So after that I kept thinking back through my songs. Which song has those lyrics?
Hours later I remembered. That song is 'Arise With Peace.' And here are some of the lyrics:
~ ~ ~ ~ ~ ~ ~ ~ ~ ~ ~ ~ ~ ~ ~ ~ ~ ~ ~ ~ ~ ~
You're the creator
of your own power.
Let your love grow,
like a blooming flower.
~ ~ ~ ~ ~ ~ ~ ~ ~ ~ ~ ~ ~ ~ ~ ~ ~ ~ ~ ~ ~ ~
Now what does that verse have to do with my magical slug friends?
Was the slug I stepped on a test for me, to see how I would treat him?
After seeing that I had accidentally squashed the slug, I gave it a proper burial. The next morning when I saw the sparkly trails left by slugs on and around the grave, I felt happy. That prompted me to begin writing this story. And begin it, I did.
On some of the following days after adding even more flower petals to the grave, I would find, on the succeeding mornings, that even more glistening gifts had been added on top of the petals. I'm thinking the slugs left their gifts because they appreciated me for writing this story about them! They were happy that I'm getting you on board to respect slugs and possibly other not so lovable creatures of nature.
How much love and respect do you have for life… for your life and also the lives of others?
Do you appreciate nature?
How do you show that?
In what ways could you show your appreciation for nature?
Will you allow nature to help you achieve more peace, love and happiness?
When?
In closing this inspirational story I want to tell you that even though our atrium was visited by slugs, the plants in our atrium were looking good…and they still do! I showed respect for the dead slug and was rewarded.  The slugs painted their sparkly trails not only on the slug gravesite, but also in only one other special area of the atrium. I'll tell you why that area is so special in another story.
Till next time… Ommmmmmmmmmmm…
Wishing you peace, love and happiness,
Joyce Marie
Founder, LessonsFromLyrics.com
P.S. Want to be notified when my next story is posted? Then be sure to sign up to receive my emails. Just enter your first name and email address in the form on the upper right side of this web page.
Or … subscribe to my RSS feed.
~ ~ ~ ~ ~ ~ ~ ~ ~ ~ ~ ~ ~ ~ ~ ~ ~ ~ ~ ~ ~ ~
To hear this post via Odiogo audio content reader, look just below the title of this post. Then click on listen now.
~ ~ ~ ~ ~ ~ ~ ~ ~ ~ ~ ~ ~ ~ ~ ~ ~ ~ ~ ~ ~ ~
This post and lyrics are copyrighted. You are welcome to reblog or link to this post or to give a link to it, but may not otherwise use the contents of the post without written permission.
~ ~ ~ ~ ~ ~ ~ ~ ~ ~ ~ ~ ~ ~ ~ ~ ~ ~ ~ ~ ~ ~
Did you like this post? Then show your appreciation when you click & tip. Thank you!
Tags: audio content reader, inspirational song lyrics, Inspirational Stories, inspirational story, Joyce Marie, LessonsFromLyrics.com, lyrics, Odiogo, Peace. Love and Happiness, technorati